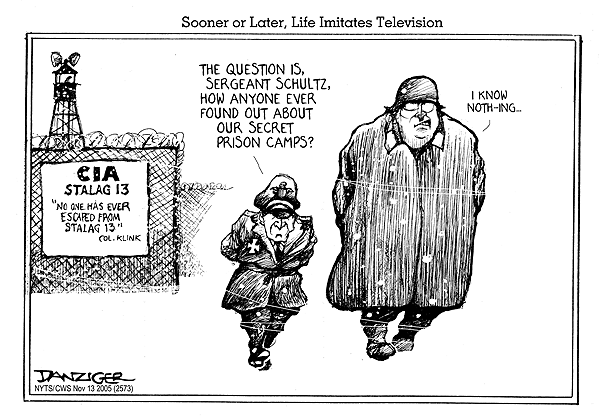 Cartoon by Jeff Danziger
But, who'll be Hogan? and Ilse...Condi? Maybe McCain can be Hogan...would work better for him this time. Not the kinky sex unsolved murder part of the guy, but the actual role. I keep hoping with no real reason that life will start imitating rock and roll, specifically for these guys -- I fought the law and the law won!
But, they'll just change the laws.